Ramsey's Rocks and Minerals
---
Ramsey's offers unique jewelry, rocks, minerals, fossils, jewelry repair, custom jewelry, lapidary, material sourcing, and watch battery replacement. We offer metaphysical and holistic consulting and evening workshops on metaphysical topics (crystal therapy, chakras, etc) to enrich your life.
Handicap-Accessible : ✔
Holidays Open : ✔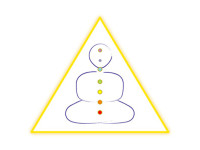 Ramsey's Rocks and Minerals
Our workshops are designed to help you explore the possibilities and understand how to achieve wellness using natural, alternative methods of healing. Workshops: Exploring Crystal and Stone Therapy (common sense discussion with an opportunity to hold stones), Chakra Color Meditation: Chakra and Meridian Systems (discussion of chakra and meridian systems with 30 min Chakra Color Meditation). 20% Discount, valid Oct 15-Dec 15, 2016. 150 SR 179, STE 6, Sedona. Call to register 928-204-2075.
Coupon Provided By:
Visit Sedona
| Valid Through: 12-15-2016
Print